5 Benefits of LibreOffice Writer
Libre Office is a word processing program which comes installed automatically with Linux Mint – and can also be installed separately on any Windows or Apple computer. In this chapter, we will review several reasons why Libre Office Writer is better than MS Word. Chapter 5, Benefits of Libre Writer, includes the following four sections:
5.1 Why Libre Writer is better than Microsoft Word
5.2 Simplify Libre Writer
5.3 Add Extensions to Libre Writer
5.4 Create Your Own Custom Template
In Section 5.1, we will describe several benefits of Libre Office over Microsoft Office.
In Section 5.2, we will review how to easily simplify the interface of Libre Writer so that it has the word processing tools you like to use most readily available.
In Section 5.3, we will review how to add several free tools to LibreOffice.
In Section 5.4, we will describe how to create a Libre Writer template that can convert Writer Paragraph Styles into CSS classes – allowing us to use the same Writer Source document to produce Print Books, PDF Books, Ebooks, Websites and online courses.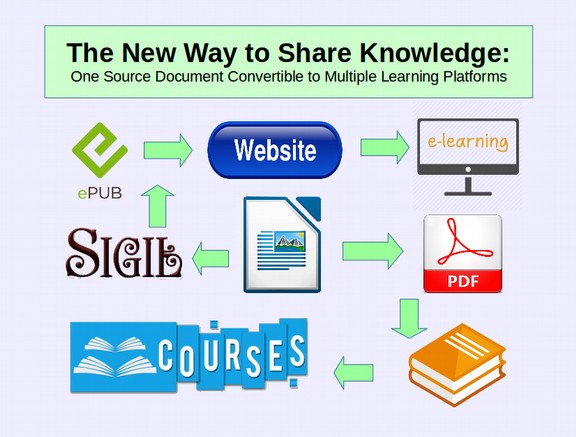 One Source Document to Rule Them All!